Hillary Clinton
It seems as if everyday there is another batch of lies given the light of day scrutiny. The release of more emails (ordered by the court no less) from the secret Clinton underground bunker server is telling quite a story. Clinton told us all many times she never had "classified" emails on her private server. She said, I only destroyed private emails about weddings and cakes" etc. Of course, we who have followed politics over the years knew she was lying. I mean really? Though her ardent followers will still vote for her even after we find that the server was probably hacked by the Chi-coms or Russians, you have to think all democrats are sooo stupid.
HERE
is the latest article from DC on this.
Now why would the Obama Administration "redact" all those words and paragraphs on her latest batch if there were no "national security" issues? How Hillary Clinton thought we Americans who have a tad of Internet smarts would fall for her "private server" explanations is beyond me. Even the stupidest democrat with a cell phone, well, smart phone, knows how to use email now. Of course she never did anything with that server that would risk our country. Yeah sure, just like Bill Clinton and Al Gore did with all that
rocket science they allowed to be acquired by the Chinese commies.
Remember that?
I have said it before and I will say it again. The woman needs to step down from the race for the democrat nomination. Of course this is a free country but she may be the first candidate in the general election watching the results from a jail cell. Come on America, we have to get these kinds of people out of power and place respectable and responsible people in charge. Clinton is doing the ropa-dope with the adoring press and they are taking it. What a bunch of sycophants! At least we can see both sides with FOX News and many Internet news sites. It is hard to get away with things now.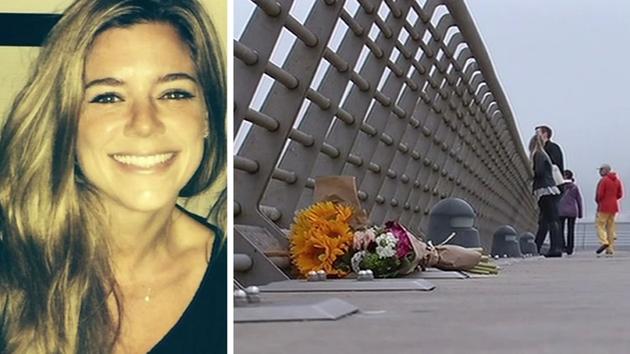 Kate Steinle, murdered by illegal Mexican immigrat
Of course the brain dead democrat voters could care less. Her constituencies are on a government handout so nothing else matters but that check and free groceries. Along with Section 8 housing vouchers and the rest of the handouts, I can see why they are such devoted followers. She also panders to the illegals and has yet to tell the grieving country about the
murder of Kate Steinle
and many others affected by illegal criminals. But s
h
e is right there to condemn white policemen. I wonder who will guard her aged ass if she gets elected?
So there we are. More redacted emails, more dodging important questions, more ass kissing liberal press stories and graft galore at her non-profit. Who cares about all that? We have Cecil!