Now who would have ever expected the thrashing the Sacramento Bee would dump on Trump? Well, maybe everyone! Here is the link.
http://www.sacbee.com/opinion/editorials/article47684100.html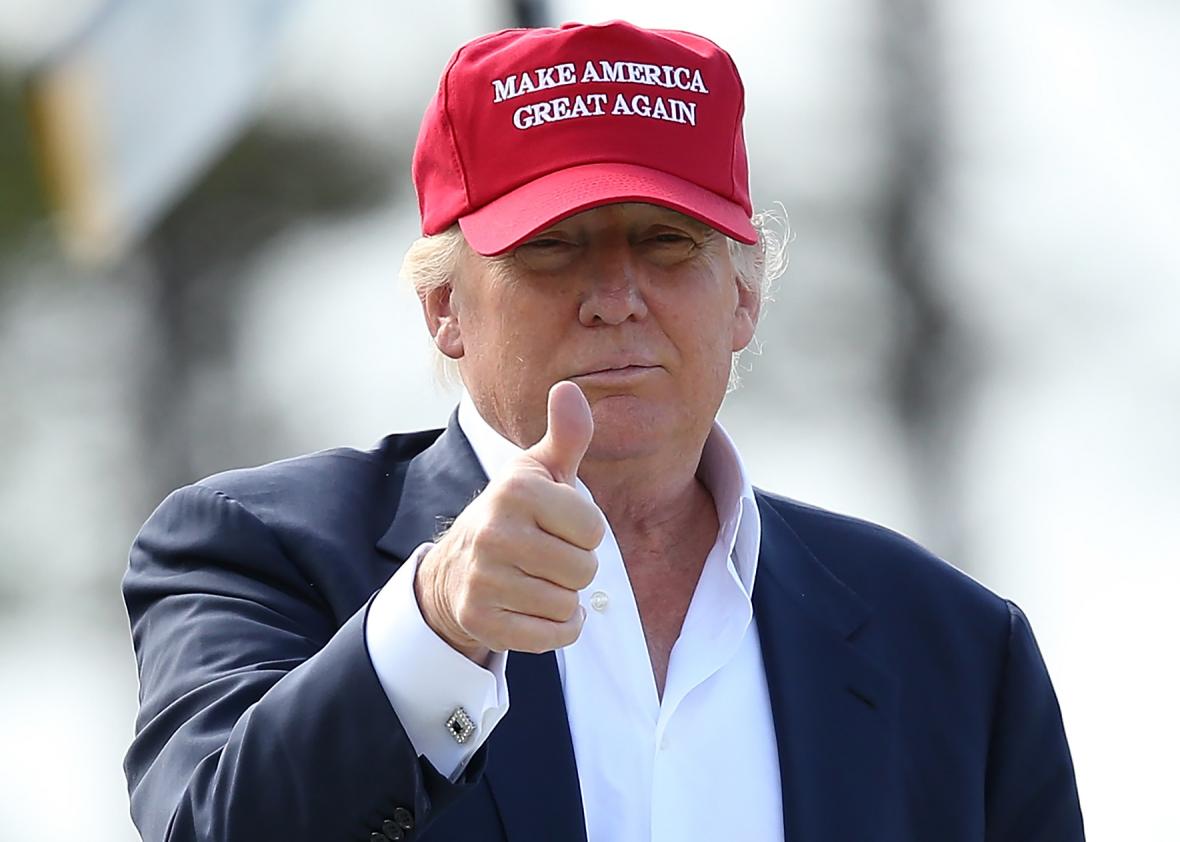 Wrong finger for the Bee Editors
Now you must understand I am not on board the Trump train. I was a Scott Walker guy and now that he has dropped out I have some thinking to do. But I do like the fact Trump is in there and pissing off all the PC editors and liberals of our country. He get their tongues wagging so fast after every speech that their heads must be exploding. To me, this is good for America. When you get a straight talking person yapping away like Trump, without a teleprompter or a prepared speech, you will get mistakes and sometimes embellishments. So what? Anyone think the "usual" politicians are telling you the full truth? Even though they say it in a less obtrusive way?
What is fascinating to me though is the Bee will kiss Hillary's arse and all the rest of the left. They will defend her and protect her by their omission of her story. Any Republican will be relentlessly bashed by the leftwing media, day after day until they run them out of tow. But has anyone seen a editorial like this one on a democrat? Heck no. Hillary deserted our Grass Valley native Chris Stevens and his help in Benghazi. They were murdered and their bodies desecrated by Muslims terrorists. There is blood on Hillary's hands. I never did hear her issue those "commander" orders at three AM. Did you? But that means nothing to the butt kissers on the Bee's editorial board. Trump to my knowledge never let people get murdered. And the Bee shows no interest where Hillary and Obama were on that fateful night. Isn't there any suspicions of the Bee?
The Bee also infers, well they actually say it, that Trump is so dangerous that America will take tears to recover from his Presidency. But not a word of concern about Obama or anyone from the left. Obama has trashed America. 94 million working people sitting on the sidelines unable to find work. 20 trillion in debt, bankrupting our economy. Obama can't even say Islamic Terrorist and Hillary is following suit. Then we see all the abuse by the Executive Branch departments on regular American people. IRS, EPA, EEOC on and on. My goodness, I am truly ashamed of the Bee for their narrow and biased views. What happened to the "smart people" that used to run our nations papers?
Reading the editorial sent me laughing actually. The Bee thinks Trump is Satan! They are afraid! Here is a man that does his best to wreck the PC world of these "journalist" and they can't hack it. Hell, the AP won't even allow its "journalists" to use "illegal aliens" in a story. What PC nonsense are these people trying to foist on us? Trump trips them up. They don't know how to deal with a man that is a confident man. They are used to politicians with no spine. Politician's when caught who march their little wives out to a press conference when caught. Apologizing for any and all things. Trump does not care about that. He has taken the POWER away from these phony PC "journalists".
I think Trump's appeal to many Americans is he refuses to be cowed by a PC world of apologists. He says he want to bring America back. Well, he certainly has struck a cord with many. I would certainly trust him with the "button" over a ideological liberal. Hell the liberals want us to all go away and return our "carbon footprint" back to Mama Earth. Trump wants to build things. Make lasting human achievements. A liberal with the button, the nuclear button, scare me a lot more than a man who wants to build things. How about you?
So read the editorial. I have a Sunday only subscription which keeps me in the loop of the loony left. Today the paper had a feel good Jerry Brown loves the environment history and some "gun control" articles by bleeding hearts. So hold your nose as you read the Editorial and many of the loony lib articles. Then have a Excedrin.