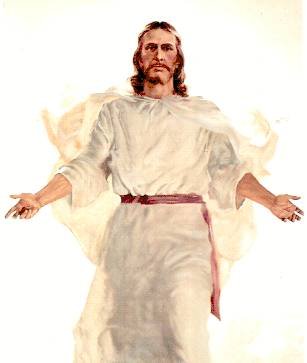 Happy Birthday to the Savior
I have always been thankful that I am alive and that I know I am alive. Nowhere else in our universe is that a fact known to man. So everyday that I wake up and look out the window, still alive and feeling pretty good, I thank the creator. He has given us all a unique and precious gift. LIFE! And of course a brain. This is a wonderful time of the yearly orbit of this blue marble around the sun. It is when our creator's son came to earth in the form of a little child. Born in a manger and showered with gifts from the Three Kings.
I know there is tragedy and death around the planet so I am no Pollyanna who thinks there is nothing bad. But I am a hopeful man who thinks perhaps humans can someday stop the madness of murder and mayhem. If they only listened and practiced the message brought here by Jesus! But they don't. America is probably the last best place for humans to get it right. But as we see, some humans can't accept success, even here.
How many times have we heard other people's say we who are born in America have won the lottery? For them America is that "shining light on the hill" they want to come take part in. America though, has had to fight off the evils of human being that wish to destroy the place. That is never an easy task and the evil never gives up. For many years our country has been the savior of people looking for a better life. We have done our best to accommodate these people but for some reason many here are doing their best to wreck the country.
I believe the evil needs to be confronted at every turn. We need to make sure everyone is educated in the truth, not just the secular truth, but also the "faith" truth. When people are educated they tend to be less violent against others. They tend to understand the limitations of hegemony over others and their lands. Unfortunately though, our educational system has been denying our people all the truth. Over time this has led to discontent and fear. If only those people would reject evil and embrace the wonders of America. Equal opportunity exists. Each person has the brains and the ability to recognize what is best for them. Our country has embedded the opportunity into laws. All one needs to do is exercise their smarts to make a better life for themselves. But as we have seen, evil has wormed its way into much of the laws and made many people forget their own abilities.
Laws of success are now replaced with laws of grievance. Rather than look in the mirror at the real boss, people practicing grievance see a victim. Rather than telling themselves that the person is a few steps from success through hard work, they see only blame. I hurts my heart that that is so. I wish everyone, no matter what race, color and gender, all the success and fruits of their labor and dreams. That is the message we should all try and live for in America.
America is truly a land of opportunity for spread one's wings. We just have to reign in the evil and get back on the track of success. A positive outlook and the simple emotion of hope must be restored. I am sure that those that read this may disagree but as a person who really started out 50 years ago with not too much, I can attest that a good attitude and hard work will take you a long way. Stop the blame game, take personal responsibility and do a few other important and basic things and you will be a true success. I would suggest you start with your heart this next week. Start believing that you are a special being. After all, there will never ever be another you in the history of the universe.