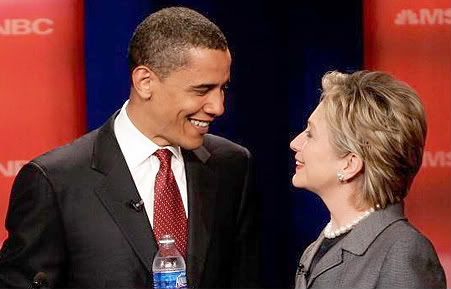 Weeks and months have gone by and still our country does not have the answers to the murder of our Ambassador and three other brave Americans. I listen to the silence of our national media (except for FOX and some conservative radio) and wonder what happened? The murder of one American, let alone four, anywhere in the world would be written about and diagnosed relentlessly (and rightly so) until all the facts are known.
What I see is the misdirection of the facts and the mainstream (lamestream) media just dutifully do their stenography for the Obama administration and all his lackeys. Hillary Clinton, the person in in charge of the department Chris Stevens worked for, just blew off the Congress and the media when asked about the murders. Followup was non existent of her embarrassing responses. Remember her saying "what does it matter now" diatribe?
HERE
is the Youtube of it chack at 1:30 point. How terrible her comments were for the greatest country on the planet. She is truly unqualified to be President.
She and Obama want us all to think it was just too long ago and any facts are now too stale to pursue. I say they have made the USA a embarrassment because the reasons the murders happened were unAmerican in my view., When was the time American Presidents let fellow Americans get murdered without trying to save them? Even Jimmy Carter tried to save the hostages, Thomas Jefferson and Teddy Roosevelt and most other Presidents did the same. One American in trouble was enough to send in the troops to save him or her.
Not this administration. Americans now have no hope of rescue if Obama and his minions are called upon. Reagan sent the troops into Grenada to save our kids. George H.W. Bush took out Noriega and LBJ moved into Santa Domingo. Almost anywhere an American is in trouble our President would come to their rescue. Not this administration. You get into trouble you are on your own. Obama was hidden away for seven hours during the siege on our people September 11, 2012. Where was he? Why did someone (golly, who is the C and C?) tell our people to "stand down"? For God's sake, why would Obama forsake his fellow Americans? I do not know but it has become apparent he hopes it all fades away.
In most of the days of my life, an American in the world who was in trouble could rely on his country to come to his aid. It is the American way. Even the French went into Chad last year to protect their people. The French! Yet, in my opinion, the lamestream stenographers we once called the press are so far up Obama's and Hillary's asses they are unable to do their jobs. I make a plea to all of those lamestreams today. Extract your heads from the asses of Hillary and Obama and pursue relentlessly the answers for us, the American people. Or quit and go back to waiting tables at Mickey D's.